Choosing the ice bathtub material depends on personal preference and budget constraints. At first, a plastic ice bathtub may seem the cheaper option, but this is not always the case.
On the other hand, a metal ice bathtub can last for years and save you money by reducing your energy consumption.
Since comparing the two types of ice bathtub is a challenging task, it is essential to examine their pros and cons. Read on. 
Why Need an Ice Tub?
An ice bathtub provides a soothing and relaxing experience. People usually take an ice bath after working out at the gym or playing any sports. It helps in reducing the pain in the muscles and joints. It also helps in getting rid of tension and stress.
An ice bathtub is a large tub filled with water and ice cubes. The water retains 55 degrees Fahrenheit or 13 degrees Celsius temperature. This temperature is cold enough to cause the blood vessels to constrict, but not so cold that it will cause hypothermia.
The body reacts by sending heat from the core to cover the cold extremities. Such can causes a rush of healing nutrients and oxygen throughout the body, which helps in relieving aches, pains, and tension.
Taking an ice bath after a workout has many benefits like:
It helps in reducing inflammation in the muscles, joints, and tendons, which reduces pain.
It can help reduce soreness in the muscles, caused by exercise or physical work.
It can help increase energy levels as it increases oxygen circulation in the body, which helps in increasing alertness by boosting brain function.
How to Set Up a Good Ice Bath Tub
1. Metal Ice Bathtub
For the metal tub option, you need the following: 
• 1 large metal tub
• 2 bags of ice (around 15kg)
• A waterproof thermometer or indoor/outdoor thermometer
Procedure
Fill your container with cold water. The container must be large enough to fit your legs in comfortably.
Pour Epsom salt into the water until it dissolves completely. When you take a bath in Epsom salt, it will help reduce swelling and heal bruises on your legs caused by running.
Add ice to the tub until the water reaches 38 degrees Fahrenheit, as determined by a thermometer. Your body must be submerged in cold water while you are taking an ice bath to get the full effect.
2. Plastic ice bathtub
There are several things to keep in mind when setting up a plastic ice bath:
Use a deep tub or bucket, so there is enough water to circulate the container.
Have a thermometer in the tub at all times to monitor the temperature.
Have a timer on hand so you can quickly switch off the water.
Use towels or washcloths soaked in vinegar to soak your feet and hands before putting them into cold water.
Arrange plastic bags around your feet to keep your skin from touching the sides of the tub.
3. Rubbermaid ice bathtub option
Do not use a cooler or another container as the ice will melt faster, and your bath will not last as long.
Use regular bags of ice from the store instead of the freezer packs. They will last longer and be cheaper to refill. You can also reuse them for your next bath if you store them in the freezer.
You may want to put two or three inches of water in the tub before adding the ice to help keep the temperature down.
Next, put on some swim trunks or other tight-fitting shorts and jump in. The cold water will make you want to get out quickly, but try to stay in for at least five minutes. It will not take long before you start to feel better!
Metal vs. Plastic ice bathtub – Which is better?
The main difference between the two is the quality of the material. 
Metal Ice Bath Tubs
A metal ice bathtub, such as the Ice-Bath Pro, comes from galvanized steel and is very durable. They feature anti-scratch paint and have an anti-rust coating. Such makes them ideal for long-term outdoor storage.
Plastic Ice Bath Tubs
Plastic ice baths such as the Ice-Bath Mini originate from durable plastic, making them lightweight and easy to move around.
Which is better?
Both types of ice baths are good, and it depends on your specific circumstances as to which is best for you. If you need to move your ice bath around, the plastic option is likely better for you because it will be lighter and easier to move. 
If you need a more durable ice bath that can potentially be left out in wet conditions; then a metal ice bath is probably better suited to your needs.
Best 3 Ice Bath Tubs to Set Up
In our comprehensive guide on the best portable bathtubs, we listed a number of tubs and gave you our best recommendations. In this section, we recommend the best 3 ice bathtubs for you to use.
1. Rubbermaid Commercial FG424288BLA Tank
It provides a large surface area and minimal water depth to protect animals from drowning. Large drain plugs and wide openings facilitate proper draining and cleaning.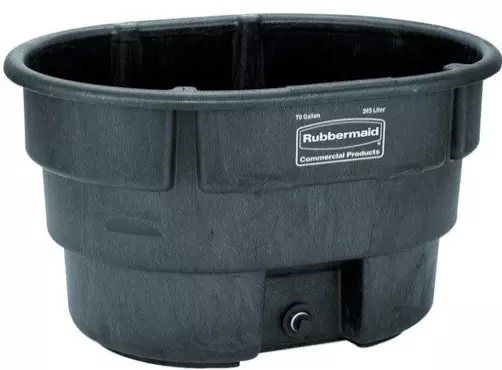 The tank's durable structural foam resists weathering, cracking, and denting.
The product has durable structural foam construction that provides superior insulation that will crack or chip.
The manufacturer designed to mix or storage of liquids, built to withstand extreme temperatures and weather conditions.
Oversized drain plug provides quick, complete draining.
It features an oversized drain plug for easy draining and cleaning and large eyelets to secure tie-down. It is made of a sturdy structural foam of commercial-grade quality and will not rust, chip or dent.
The product holds up to 100 gallons of water for horses and livestock or watering yards and gardens. Side handles make it easy to move when filled, and an oversized drain plug enables quick emptying. The tank is black, with a textured finish that resists chipping and cracking.
Pros
Highly durable
Watertight design
Rust resistant 
Easy to clean
Easy to drain.
2. Ice Barrel Ice Bathtub (Black) 
Ice Barrel is the perfect blend of functionality and design, whether you are at home or on the road. The ice bathtub and cooler are all-in-ones, which means that you can stay and socialize while you cool down.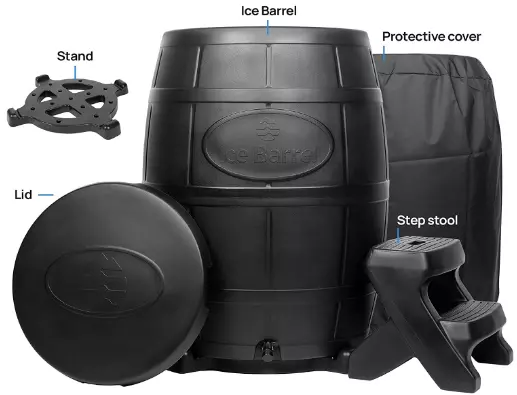 ICE Barrel is a portable ice bathtub that cools down fast and keeps its temperature longer than an ordinary tub.
This portable ice bathtub is made with thick, durable material and sturdy construction to be durable and comfortable in use. 
The smart Ice Barrel bucket takes the pain out of ordering parts: the waterproof surface makes Ice Barrel easy to keep clean, while the gift box packaging makes it a great gift!
The Ice Barrel is a heavy-duty steel tub perfect for job sites, camping, picnics, and parties. Its round shape and rubber feet make it extremely stable on any surface, while its construction of high-quality steel makes it durable. 
Pros
Durable and sturdy construction
Easy to keep clean
It is waterproof
Easy to use
Fits all users 
Cons
Some locations need a lot of ice
3. PEAKn Bathtub
PEAKn bathtub is the first ergonomically designed bathtub specifically made for ice bathing.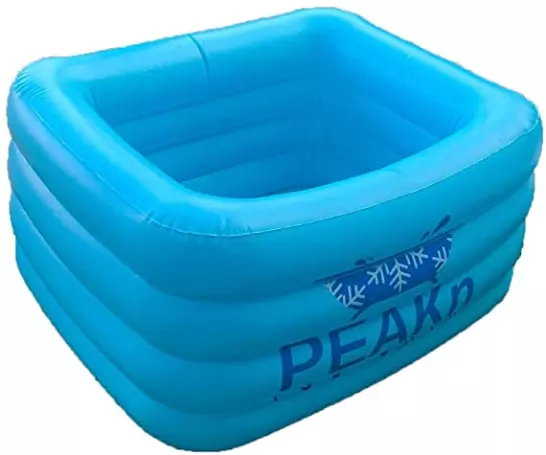 Its robust structure and innovative design mean you can enjoy your cryotherapy while comfortable, with maximum body contact in the water both above and below the knees. 
This Ice Bath is warm and cozy while inside, and has a high-quality unit specifically for this purpose. It will look great in all modern home gyms with a beautiful, simple design. 
The PEAKn bathtub has a patented design that provides a luxurious, heated, and comfortably seated ice bathing experience.
The single-seated design offers maximum efficiency and comfort, while the sleek and durable design allows it to fit within any bathroom.
With a PEAKn at home, you can train smarter and reap the rewards in all your sports. In addition, the space for this bathtub is good for seniors to use as it has a comfortable experience.
Pros
Durable design
Easy installation
Stable and sturdy
Mobile and portable 
Perfect for indoors and outdoors.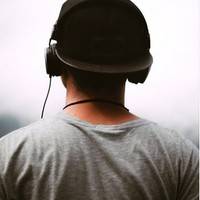 As a homeowner, I am specifically keen on home improvement. I am passionate about homes, yards, and home improvement. I blog on home ideas and reviews on solutions that make homes better.