Choosing the right material for your bathroom sink is key to a lovely lavatory experience. With this in mind, let us explore the 8 most commonly used bathroom sink materials, and their pros and cons. 
Even though some of us may overlook the importance of the bathroom sink materials, they are an important center of focus in our bathrooms.
A good sink with the proper material can accentuate your bathroom space to match the luxury and color you desire.
Common Bathroom Sink Materials, and Pros and Cons of each
This is a comprehensive guide on the best bathroom sink materials and a review of their pros and cons to help you choose the most relevant for your lavatory.
When purchasing a sink for your bathroom, often referred to as lavatories, you should put into consideration how the material will affect the sink's durability, style, color, aesthetics, and the overall maintenance of the sink.
1. Ceramic Bathroom Sinks
Ceramic is the most commonly used bathroom sink material.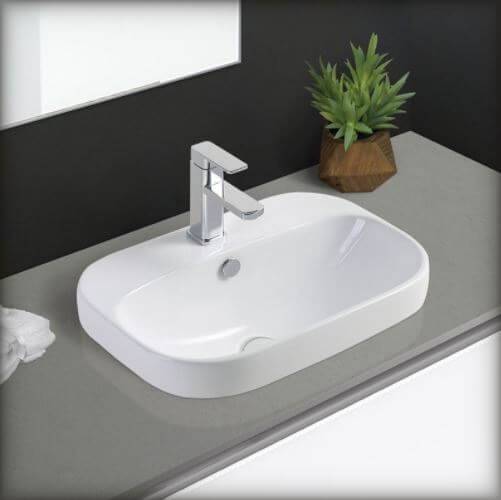 Ceramic can be regarded as a kind of pottery that is made using clay, water, and powder.
Those materials are thoroughly mixed and sculpted and formed by hand or by the use of specific casts to bring out a variety of sink bowl shapes with different styles.
The ceramic sink bowl is then exposed to extreme heat to toughen harden it.
What we liked
Ceramic bathroom sinks have durable surfaces because they are resistant to chipping and scratches to a certain extent.
Even though such sinks are unable to withstand extreme impacts like being dropped over, they can withstand everyday usage.
Ceramic bathroom sinks are resistant to bacteria build and stains. They are easy to clean.
The most notable characteristic of the ceramic bathroom sink's surface is that it is entirely waterproof and very smooth.
You will only need to wipe the surface with a dry and clean towel to clean it.
In case you have purchased a painted or decorated ceramic sink, it is advisable not to use tough cleaning materials that can scratch the decorations or surface.
Always avoid soap buildup because it leads to staining.
Although the prices of the ceramic bathroom sinks are typically pocket-friendly, they range depending on the function and the style of the sink. Some ceramic sinks can be very expensive.
Pros and Cons of Ceramic Bathroom Sinks
The smooth and waterproof surface is resistant to scratches, chipping, and discoloration over time.
It comes with a variety of sizes and shapes that can fit different bathroom designs.
Ceramic bathroom sinks are easy to clean.
They come at a pocket-friendly price.
When exposed to intense physical pressure, abrasive cleaning materials, or falls, the ceramic bathroom sinks can shatter, chip or crack.
Some ceramic sinks can be very expensive.
2. Stainless Steel Bathroom Sinks
The stainless steel bathroom sink is as popular as the ceramic bathroom sink.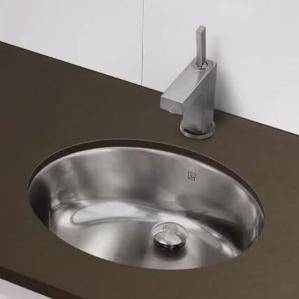 It is ecofriendly, meaning that 60% of the material has been recycled.
Stainless steel is comparatively cheaper than most materials and highly durable.
Also, it is an installation that merges with most modern home interior decorations.
Stainless steel sinks are stain-resistant and very easy to clean.
This type of sink material resists the buildup of bacteria, making it an excellent choice for your bathroom.
Since it is very resistant to stains, corrosion, and abrasive scrubs, the sink will not require any specific cleaning method to maintain it.
With regard to durability, the sink can be regarded as one of the most durable bathroom sinks available in the market thanks to its stainless steel material.
While scratching the surface can occur when cleaning the sink using abrasive materials with force, chipping it is almost impossible.
Therefore, the sink is most suitable for heavy usage on a daily basis.
Since most of the homes built today have a contemporary design and finish, stainless steel bathroom sinks blend well with the overall aesthetics.
When it comes to cleaning or maintaining the stainless steel bathroom sink, it is comparatively straightforward.
Cleaning it with warm water and soap does the magic. However, the most important thing to remember while cleaning the stainless steel sink is to completely dry the surface.
This is because water droplets can evaporate and leave behind mineral deposits that build up and cause stains.
Regarding the gauge types of the stainless steel bathroom sinks, the 18-gauge sinks are more resistant to scratches and stains resulting from water while the heavier 16-gauge sinks are more resistant to dents and are more durable.
What we did not like
However, the sinks are visually not compatible with bathrooms that have a traditional design because the sinks are characterized by a silver finish.
This is because stainless steel bathroom sinks blend well with contemporary aesthetics and finish.
The 22-gauge stainless steel bathroom sinks are very light and prone dents.
Therefore, it is advisable for sink buyers to go for the 16 and 18-gauge stainless steel sinks.
Advantages and disadvantages Stainless Steel Bathroom Sinks
Stainless steel bathroom sinks are the most affordable sinks in the market today.
Apart from being extremely durable, stainless steel bathroom sinks are the easiest to maintain.
Blend well with most modern homes
Some sinks resistant to dents and therefore durable.
Somme may not be compatible with bathrooms that have a traditional design.
Are prone to dents.
3. Porcelain Bathroom Sinks
Porcelain material belongs to the same category as ceramic material because they are all products of pottery.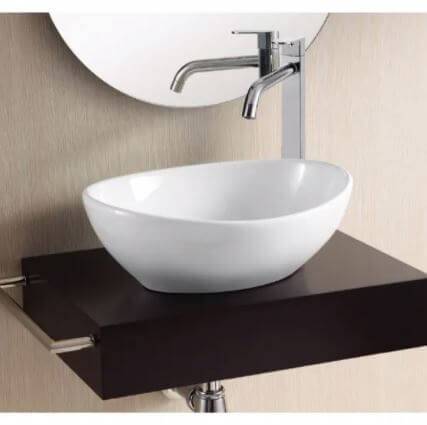 Though this is the case, porcelain is significantly tougher or harder than ceramic.
It is sturdier and maintains a comparatively smoother surface. A refined fireclay concoction is used to create porcelain.
The concoction is malleable thus it can be cast into different or unique sink bowl designs to match any bathroom interior.
To harden the fireclay mixture, it is cured in a kiln with heat from 1,200 to 1,400 F. 
Best for Contemporary homes
Porcelain bathroom sinks are best used in less contemporary homes. Porcelain material can be combined with other bathroom sink materials such as metal or cast iron to act as a surface coating.
This is because it does not absorb water and it is easy to clean. This is why porcelain is the most preferred material for toilet bowls.
While cleaning a porcelain bathroom sink, avoid abrasive materials. Use mild soap and wipe the sink dry after cleaning to eliminate any traces of grime.
Cleaning products with higher acid content can damage the material in time.
More features
Due to the low cost of production and the availability of the materials that comprise porcelain sinks, they are among the most pocket-friendly sinks.
Porcelain material is very durable. Some bathroom sinks that are made of the material have been in use for more than 100 years and are still reliable.
The mixture of fireclay, glass materials, and metal is the reason behind its durability. The glass and metal act as reinforcements to the fireclay material.
Pros and Cons of Porcelain Bathroom Sinks
Porcelain bathroom sinks are made of low-maintenance materials.
Porcelain requires lesser cleaning compared to the other materials that are mentioned in this article.
Inexpensive because it has a low cost of production
For those of you who prefer elegance and intricate colors and designs, then porcelain is not for you. This is because they come in simple and plain designs.
This material is not good for heavy utility.
Porcelain is also less durable when compared to sinks made of ceramic material.
4. Natural Stone Bathroom Sinks
Natural stone sinks are created from a slab or block of stone material that is sculpted to come up with the bowl shape of a sink. One of the most famous is the Onyx stone.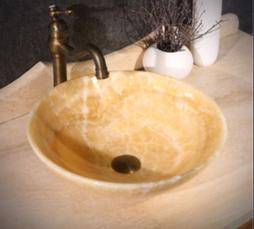 The sink is characterized by unique quirks, colors, and appearances that make every natural stone sink to be different aesthetically.
Due to the painstaking work of curving the shape of the sink from a stone, the time required, and the uniqueness of every sink due to the type of stone, the sinks are very expensive.
The commonly used types of natural stones for bathroom sinks include marble, granite, sandstone, green jade, onyx, and travertine.
Since natural stones are porous and absorb water, it is important to coat them with a special material that will reduce absorbency.
This can be done twice or thrice a year. Applying a coat of heavy-duty sealer helps maintain the natural sheen of the stone sink.
Installing the natural stone bathroom sink is often very complicated. This is because oil-based and silicone-based sealers are required. The sinks are also vulnerable to stains.
However, cleaning is not a hard task because all you need is to scrub it with a stain remover.
Since the sink is made of natural rock, it is extremely resistant and durable. A stone like the Onyx stone is very durable.
Pro and Cons of Onyx natural stone sink
High heat resistance
The material's unique earthy appearance blends well with exquisite interior décor.
It is very adaptable and customizable because the sinks are handcrafted.
Are easy to clean and require low maintenance.
Sink edges are prone to chipping if they do not have any protection.
They have less surface space hence water can easily spill.
They have stability issues due to the subpar design.
5. Wood Bathroom Sinks
One of the most commonly used wood material for bathroom sinks is teak. Teak wood comes from a hardwood tree.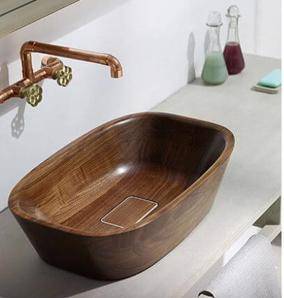 The hardwood nature of the sink makes its water-resistant, and shiny.
It brings a natural and warm interior atmosphere to the bathroom.
Teak wood bathroom sinks are highly resistant to mildew, fungi, and mold buildup.
When cleaning the wooden sink, avoid scouring materials. Use a soft cloth and mild soap to clean.
The second wood material is bamboo. It is among the most durable woods.
Since no bamboo appears similar to another and each has its own characteristics, bamboo sinks are unique in appearance.
They also have different levels of flexibility and durability. Flexibility makes bamboo sinks very durable.
When it comes to cleaning bamboo sinks, avoid scouring cleaning products. Use a soft cloth and mild soap to clean.
Ensure that you dry the surface after cleaning. However, wood bathroom sinks are not resistant to harsh chemicals.
Pros and cons of Wood Bathroom Sinks
They are aesthetically pleasing and unique.
They are ecofriendly since more bathroom sinks that are made out of wood use recycled materials.
Wood bathroom sinks are compatible with designs varying from traditional to a contemporary look.
It requires regular cleaning and drying after every use.
They are high-maintenance furniture.
Require adequate treatment with the appropriate coating before use.
6. Tempered Glass Bathroom Sinks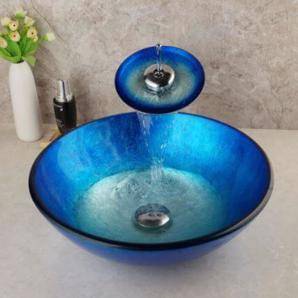 For this glass material to be durable and resistant, it is treated with specialized thermal bonds and chemical materials.
This results in a tempered glass that is shatter-proof compared to other glasses.
The glass is exposed to specific chemicals and temperatures of 600 C.
When cleaning the sink, use window glass cleaning products.
Always dry the sink after use. It requires more cleaning than the rest of the sinks.
However, not ideal for heavy or regular usage because tempered glass can still break.
More possibilities for customization.
Low maintenance.
Accentuates the bathroom interior considerably.
Different styles and colors available.
7. Bronze Bathroom Sinks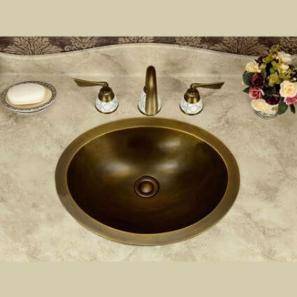 This is an alloy material made by combining copper with other metals such as tin to enhance its durability.
The resultant alloy becomes more durable and gains some antimicrobial qualities.
It accentuates the bathroom's interior because of its unique appearance.
There are two types of bronze used in bathroom sinks.
The first is the polished bronze which has a shinier and a glossy appearance.
The other type is the satin bronze which comes with a matte finish.
While they are good, bronze sinks are vulnerable to dents and scratches depending on the finish.
Pros and cons of Bronze sinks
Longevity and highly resistant to corrosion.
Develop a unique appearance over time as the surface takes a darker hew.
Has antimicrobial qualities.
Can dent and scratch easily.
Requires specialized treatment.
8. Resin Bathroom Sinks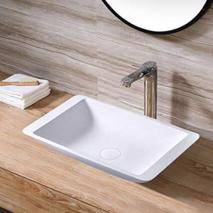 The material for this sink is made of poly-resin combination.
This gives the sink material its stone-like qualities with smooth appearance and surface.
The sturdy plastic comes in unique sizes and shapes which are impossible to achieve with other materials.
It is very durable and highly resistant to moisture.
It is resistant to mold/mildew, and discoloration.
While cleaning the sink, avoid abrasive materials and ammonia-based chemicals.
Advantages and Disadvantages of Resin Bathroom Sinks
It comes in versatile colors and shapes
Lightweight and easy to install
The surface resin can be damaged by petroleum products.
Due to its lightweight, screws and bolts become loose with time.
It is relatively durable and can fail to last as long as other materials such as stainless steel.
Which is the best bathroom sink material?
I would recommend ceramic as the best bathroom sink material based on the advantages it has over the disadvantages.
This is because it is pocket-friendly, easier to maintain, and comes with a variety of shapes and styles.
It easily blends with bathroom interiors, both traditional and modern. The ceramic material is easy to clean and it lasts for a longer time.
Moreover, it is worth noting that some materials are better for different types of sinks and their uses. Check out our guide on kitchen sink materials to learn more about different applications of various materials.
FAQs
Which is the best bathroom sink material?
The best material for your bathroom sink is ceramic. This is because it is durable, easy to clean, and it blends with most bathroom interiors. Ceramic sinks are pocket-friendly.
Should I go for eco-friendly bathroom sink materials or whatever pleases me?
Well, I would recommend you go for eco-friendly materials because they are recycled and equally stylish.
Some of the eco-friendly sinks are stainless steel and wood sinks. This is because a sizable percentage has been recycled.
However, the final decision depends on you.
What are the most commonly used materials for wood bathroom sinks?
The most commonly used materials are bamboo and teak. This is because they are durable and versatile in terms of aesthetics compared to other wood materials.
What is the difference between ceramic and porcelain material?
Ceramic can be regarded as a kind of pottery that is made using clay, water, and powder while porcelain is a combination of fireclay, glass material, and metal.
However, the ceramic material is the most commonly used for bathroom sinks.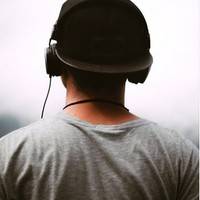 As a homeowner, I am specifically keen on home improvement. I am passionate about homes, yards, and home improvement. I blog on home ideas and reviews on solutions that make homes better.