Modern paints offer quick solutions to your kitchen sink as they are easy to apply and dry up quickly. They transform how your sink looks and give it a new life with a can of paint.
The right paint should be durable and easy to work with to enhance the beauty of your kitchen sink. However, for you to select the right paint, you must consider the type of sink that you have in your kitchen or bathroom. Below is a summary of the best paints.
| | | | |
| --- | --- | --- | --- |
| Product Name   | Details | Unique Selling Point | Where to Buy |
| 1. Giani White Paint Kit | Dries up quickly to give your sink a high gloss finish | Low odor | |
| 2. Soto APPLIANCE + PORCELAIN PAINT | High gloss sheen to match porcelain and other appliances    | Durable formulation to handle difficult surfaces.   |   |
| 3. Rust-Oleum Spray Paint | Smooth, glossy, and waterproof finish   | Corrosion-resistant finish   |   |
| 4. Ceramifix Touch up Paint  | Both water and UV resistant   | The curing process takes the whole day |   |
| 5. Majic Paints 8-9404-2 | Sticks to nearly all the surfaces | Superior color retention   |   |
| 6. Universal Enamel Spray Paint | Rust protective and UV resistant   | Easy to use   |   |
|       7. Rust-Oleum    Appliance Epoxy   | Superior scratch and abrasion resistance   | Rust prevention and protection |   |
You can involve this paint to renew the appearance of your sink and give it a new outlook. This paint has a low VOC and low odor, which you can use to transform outdated sinks without subjecting you to costly replacements. 
It is a simple DIY project that comes with step-by-step instructions. The paint has minerals that will offer your sink a brighter granite look without painting many layers.
The complete pack can cover up to 35 square feet hence will serve you extensively. 
The paint forms a durable acrylic topcoat for protection from any pressures of daily use. The paint comes in five different colors, which can complement the décor of your kitchen. 
Pros
Comes with a user manual with clear instruction of how to use
Dries up quickly to give your sink a high gloss finish
Low odor and VOC
It covers a wide area
Arguably, Soto paint is the best kitchen paint to improve the quality of your kitchen sink appearance. This paint has a deep formulation meant for ultra-difficult coat surfaces. If your kitchen sink surface is messy, then this paint can end the agony.
The product has a versatile design with a mess-free brush tip for easy repairs hassle-free. Furthermore, it is convenient to store the brush for later use. This paint features a low odor with extremely low emissions, thereby promoting a healthier indoor air quality. 
The paint has a high gloss sheen to match the porcelain and other appliances. Apart from the kitchen sink, it can still work well on the bathtub, appliances, and other outdoor furniture. 
Whenever you want to achieve a smooth and glossy waterproof finish, this spray paint is here. The paint gives your surface a durable look with a corrosion-resistant finish to serve you for a long. 
Once you spray the surface, it will dry up within fifteen minutes. A full can will cover up to 15 square feet. The best practice is to allow the surface to dry up for at least three days before water exposure.  
You can still apply this spray paint to different surfaces such as porcelain, ceramic, and fiberglass surfaces, and you improve the appearance of your sinks and tubs.
This product has a deep formulation that assists it to withstand scorching temperatures and moisture. 
Pros
Versatile design as you can apply it on different surfaces such as porcelain and ceramic 
Smooth, glossy, and waterproof finish
Deep formulation to withstand moisture and high temperature
Corrosion-resistant finish
Cons
Ceramifix is a critical product that can apply for high performance to improve the quality of your sink kitchen.
The package comes with a convenient brush to apply your paint systematically. The brush wiper inserts have a great role in preventing product spillage when you turn it upside down. 
Uniquely, the package comes with two mixing balls to enable proper mixing when you shake it before you use it. The good news is that this paint is both for interior and exterior use. As such, it is UV and water-resistant. 
Once applied, it can dry within minutes and cure within 24 hours. You can still mix with other shades to offer a unique color of your choice. 
What makes this paint stand out is that it is an all-purpose product. In other words, you can apply it on different surfaces and get the right outcome convincingly. It is ideal for various surfaces such as vinyl, enamel, metal, drywall, brick, and most plastics. 
When you apply this paint on the enamel surface, there will be superior color retention. As such, you achieve a smooth satin finish. This product works for both indoors and outdoors. It is also available in more than ten colors. 
Before you apply this paint, one may not need to perform priming or sanding. The paint will dry within thirty minutes and cure within three days to restore a smooth and beautiful finish. 
The cool thing about this spray paint is that it can work on nearly all surfaces, including concrete, enamel, fiberglass, wood, vinyl, and more. It has oil-based formula featuring great adhesion to resisting fading and rust for a long-lasting finish. 
The paint has a fast-drying formula that can take thirty minutes to dry up. The whole can of paint will take over 15 square meters. When applied, this paint will prevent any form of rust and corrosion to enhance durability. 
Before spraying, you should shake it for a minute before pulling the trigger. This paint is suitable for both indoor and outdoor use. It is also available in unique colors and finishes. 
The product is suitable for use on extra hard enamel. This high-quality paint has superior abrasion and scratch resistance. Once applied on the surface, it takes fifteen minutes to dry up. However, it takes a day for its surface to cure. 
This spray paint has a superior formulation to provide the tough and epoxy coating needed for indoor metal appliances. When you spray this paint, it leaves the sink with an original finish. 
This product manifests in white color only. It is easy to use and apply. The spray paint is suitable for repairing scratches and any chips on the appliances. 
Our top 3 Kitchen Sink Paints
1. Giani White Paint Kit
It is powerful paint that can transform outdated sink surfaces with a new outlook. More significantly, it lacks much odor and can resist UV light to make it durable.
It can still work on different surfaces to simulate a gloss finish. It comes in five different colors. 
2. Soto Appliance + Porcelain Paint
The paint provides a high gloss finish to your sink surfaces to renew the general outlook. The paint is easy to use as it lacks an irritating odor.
It can take only fifteen minutes to dry up. The product has a durable formulation whereby it can stay longer when applied to the sink surface. It resists water and other external pressures. 
3. Universal Enamel Spray Paint
It is a superior paint that works on nearly all surfaces. The product has an oil-based formula to prevent rust and any fading.
Once applied, the paint takes 30 minutes to dry up while 24 hours of curing. Typically, it is corrosion-resistant and durable.
Factors to consider when selecting your Kitchen Sink's Paint
The right paint should have a great adhesive ability to enable it to stick to the surface rightly. Without this ability, your paint is likely to chip easily hence increasing the chances of requiring frequent repairs. 
Use a paint that requires a short period to dry up and cure. The standard ones will take fifteen to thirty minutes to dry fully. Consider the curing period after applying so that you do not fall victim to delay. 
Versatility is a great aspect that you must look for in any paint. The right paint should be applicable to any surface effortlessly. Moreso, it should be corrosion and water-resistant. 
Read oud guide on how to paint different materials of sinks to learn more about it.
Conclusion
Your kitchen sink is a perfect place to renew the outlook and enhance the user experience. As we determined that you can paint a kitchen sink, try to make it good by applying the best paints.
For that reason, you should acquire the right paint for the job. The right product should give it a gloss finish with high durability. After you buy, be sure to check how to paint a sink for some tips on how to do it well.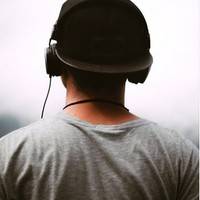 As a homeowner, I am specifically keen on home improvement. I am passionate about homes, yards, and home improvement. I blog on home ideas and reviews on solutions that make homes better.